Latest News Stories
The Execution of Execution of Sir Charles Lucas and Sir George Lisle at Colchester, 28 August 1648. A painting by Benjamin Strutt. For the exciting back story to this scene – and a brutal murder – check out Wayland's Revenge (Picture credit ArtUK)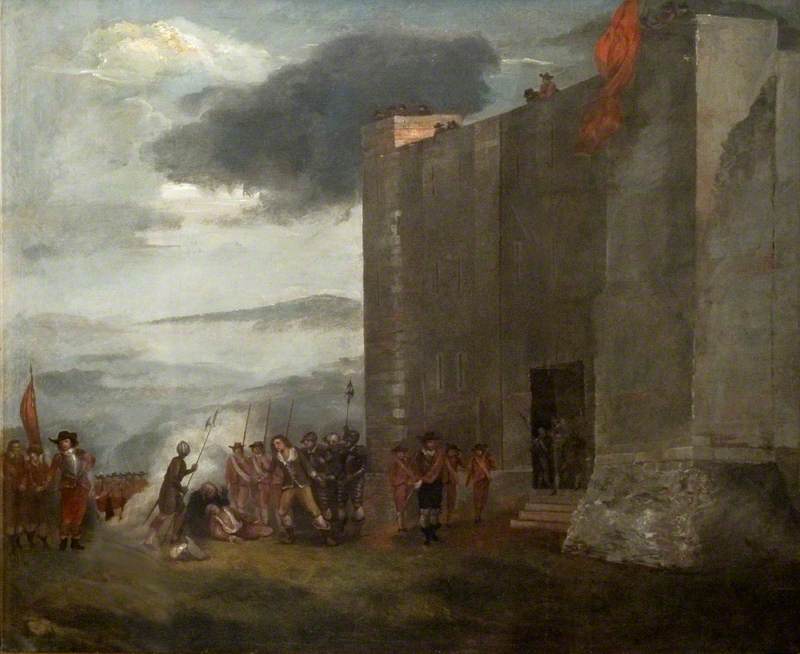 The Black & White version of Lights! Camera! Gallop! The Story of the Horse in Film is available here for only £5.99 (some £7 cheaper than the more-costly-to-print colour version).
On an author panel at Beaconlit Festival of Books and Writing
Wayland's Revenge : My original publicity team (behind the scenes)
Wayland's Revenge, historical thriller. I still have a few PROMO CODES to give away for the Audiobook – just let me know (use the contact form) and I'll send one to the first eight people to apply.
The Book launch party in a crypt in London was a big success. Lots of sales (and there was a lot of sparkling wine…).
eBook from Amazon here
Wow! I met Lee Child at the Harrogate Crime Writing Festival. (Reacher said nothing…). He sells a book somewhere in the world every nine seconds.
Colouring-In (Coloring-in in the USA) can help with stress!!
Colouring-in helps reduce stress and anxiety: keeps the brain ticking over but at a relaxing level (got to keep those colours inside the lines). Probably why people have been colour-in horses for some 25,000 years:
The Coloring Book of Horses provides two sorts of colouring-in: with patterns or without.
Looking for a film with horses that's out of the ordinary? Try this one, now on DVD, Blue Ray etc
An very unusual film is Of Horses and Men. The horses in question are Icelandic and the opening scene shows off their unique – and fast -gait. The men are the men who look after the horses and need them for their daily work. But there's a great story too. Oh yes, and some great scenery. I promise you will soon forget that it's in Icelandic (mostly – there is some English. It has English subtitles of course.)
You can: Read my blog here
Purchase my books
You can purchase my books on Amazon.
Read more here